Hopeful Ways 2018 Nicaragua Eye Care Mission Projects
During February 2018, the Hopeful Ways volunteers successfully completed the Nicaragua Eye Care Missions at 2 locations. The missions targeted the poor community of Teustepe and a  Children's Home (orphanage) near Nandaime operated by the non-profit Nuestros Pequeños Hermanos (NPH) – a wonderful organization. Adults and children in both communities benefited greatly from the free eye care services.
Read more about the 2018 Nicaragua Eye Care Mission in our newsletter.
---
---
Hopeful Ways is making a Difference for thousands of lives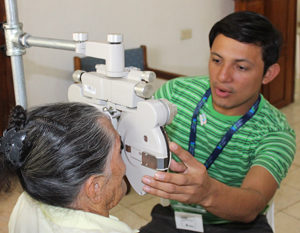 Our Mission
We proudly provide medical and humanitarian services and educational opportunities to the people of Nicaragua. We do this with great love and a sincere desire to improve the quality of life for the impoverished.
---
To reduce preventable blindness and help preserve vision and visual function through refractive, medical, and surgical efforts.
To build partnerships with like-minded organizations and volunteers, while utilizing the talents of all, to initiate and execute focused and coordinated initiatives that ehance the lives of needy people.  To develop a sustainable organization with a strong, passionate volunteer base dedicated to serving impoverished people in diverse ways.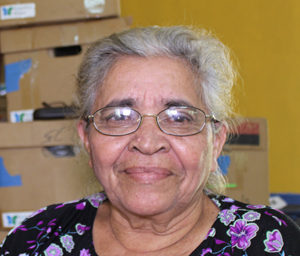 Our Values
We serve with understanding, passion, sensitivity and respect toward the culture and lifestyles of the people and the communities that we serve.
Humility: Serving with humility and grace.
Outreach: We extend our hands in service to those less fortunate.
Passion: We are passionate about our mission; we embrace our responsibility to serve.
Enthusiasm: We are enthusiastic, engaged, and committed to working hand in hand, in response to overwhelming need.