Hopeful Ways Nicaragua Eye Care Missions
Hopeful Ways volunteers first traveled to Nicaragua for Eye care missions in 2011. Since then multiple eye care missions have been successfully completed in the communities surrounding Rivas, Camoapa, Juigalpa, Teustepe and Nandaime. The missions targeted the poorest people in each community, including the non-profit Nuestros Pequeños Hermanos (NPH) Children's Home (orphanage) near Nandaime. Eye care services include eye exams, prescription and reading eyeglasses, safety glasses, sunglasses, eye medications and eye surgeries. Hopeful Ways partners with the non-profit FONIPRECE / Ojo Sano to deliver eye surgeries for the poor. People who are nearly blind with severe cataracts have their vision restored with cataract surgery. Over 20,000 adults and children from 6 months to 99 years of age have benefited from these free services.
Read more about the Eye Care Missions in our newsletter.
---

Hopeful Ways is an all-volunteer 501c3 non-profit organization. 100% of donations deliver much needed and valuable services. Thank you for your support!
"Bicycling to Restore Sight" Annual Fundraiser
The Hopeful Ways "Bicycling to Restore Sight" raises money to restore vision to impoverished people, some of whom are nearly blind with severe cataracts. A cataract surgery can be delivered to restore a person's eyesight for less than $200.

Follow daily Facebook posts during the ride for insights during the journey (rural cellular service permitting). The multi-day bike route varies each year and has included Erie Canal Trailway, Great Allegheny Passage, Vermont Green Mountains and Greater Niagara Loop.  www.facebook.com/hopefulwaysorg and www.facebook.com/jjcarlins
Hopeful Ways Endowment Fund
The Hopeful Ways Endowment Fund seeks to provide never-ending assistance to the poor. The fund principal is conserved while the fund growth and interest earned provide financial support for the mission projects.

Contributions to the Endowment Fund may also be dedicated an individual/family legacy, or as a memorial.  For more information read the Endowment Fund Brochure.
LIMITED TIME ONLY!!! An anonymous donor will add $1,000 to any donation pledge of $1,000 or more. Your pledge can be fulfilled by lump sum or installment payments.
Hopeful Ways Project Support

The Hopeful Ways signature project is eye care services. However, other initiatives include housing, humanitarian aid in crisis situations, education support and more. Donate now and specify how your donation should be spent
---
Hopeful Ways is making a Difference for thousands of lives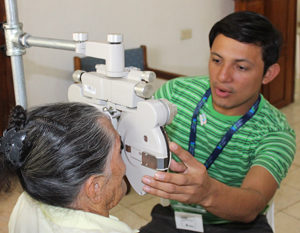 Our Mission
We proudly provide medical and humanitarian services and educational opportunities to the people of Nicaragua. We do this with great love and a sincere desire to improve the quality of life for the impoverished.
---
To reduce preventable blindness and help preserve vision and visual function through refractive, medical, and surgical efforts.
To build partnerships with like-minded organizations and volunteers, while utilizing the talents of all, to initiate and execute focused and coordinated initiatives that enhance the lives of needy people.  To develop a sustainable organization with a strong, passionate volunteer base dedicated to serving impoverished people in diverse ways.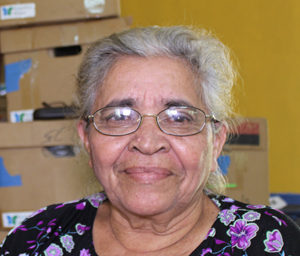 Our Values
We serve with understanding, passion, sensitivity and respect toward the culture and lifestyles of the people and the communities that we serve.
Humility: Serving with humility and grace.
Outreach: We extend our hands in service to those less fortunate.
Passion: We are passionate about our mission; we embrace our responsibility to serve.
Enthusiasm: We are enthusiastic, engaged, and committed to working hand in hand, in response to overwhelming need.