Hopeful Ways Nicaragua Eye Care Missions
Hopeful Ways volunteers first traveled to Nicaragua for Eye care missions in 2011. Since then multiple eye care missions have been successfully completed in the communities surrounding Rivas, Camoapa, Juigalpa, Teustepe and Nandaime. The missions targeted the poorest people in each community, including the non-profit Nuestros Pequeños Hermanos (NPH) Children's Home (orphanage) near Nandaime. Eye care services include eye exams, prescription and reading eyeglasses, safety glasses, sunglasses, eye medications and eye surgeries. Hopeful Ways partners with the non-profit FONIPRECE / Ojo Sano to deliver eye surgeries for the poor. People who are nearly blind with severe cataracts have their vision restored with cataract surgery. Adults and children for 6 months to 99 years old have benefited from these free services.
Read more about the Eye Care Missions in our newsletter.
---

August 23rd marks the start of the 5th Annual Hopeful Ways "Bicycling to Restore Sight" raising money to restore vision to impoverished people in Nicaragua who are nearly blind with severe cataracts. Each $180 raised provides a cataract surgery to restore someone's eyesight.

to support this worthy cause
Jim Carlins is participating in this bicycle ride with the goal of raising $2,200 so that 12 needy people can have their vision restored with cataract surgery. The bike route will cover over 300 miles of steep mountainous terrain in the Vermont Green Mountains with 16,000 feet uphill elevation change. The 6-day trip is self-supported with riders carrying their own food, clothing and camp gear. Follow Jim on this journey through daily posts at www.facebook.com/jjcarlins (cellular service permitting in the rural communities).
Hopeful Ways is an all-volunteer 501c3 non-profit organization. 100% of donations deliver much needed and valuable services.
Thank you for your support!
DOWNLOAD PROMO TEMPLATES             MS Word Doc              PDF
(for social media posts, emails and letters.)
---
Hopeful Ways is making a Difference for thousands of lives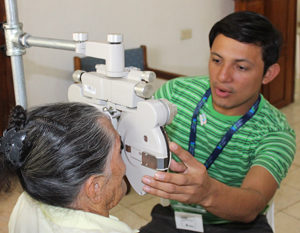 Our Mission
We proudly provide medical and humanitarian services and educational opportunities to the people of Nicaragua. We do this with great love and a sincere desire to improve the quality of life for the impoverished.
---
To reduce preventable blindness and help preserve vision and visual function through refractive, medical, and surgical efforts.
To build partnerships with like-minded organizations and volunteers, while utilizing the talents of all, to initiate and execute focused and coordinated initiatives that ehance the lives of needy people.  To develop a sustainable organization with a strong, passionate volunteer base dedicated to serving impoverished people in diverse ways.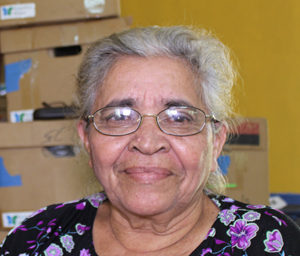 Our Values
We serve with understanding, passion, sensitivity and respect toward the culture and lifestyles of the people and the communities that we serve.
Humility: Serving with humility and grace.
Outreach: We extend our hands in service to those less fortunate.
Passion: We are passionate about our mission; we embrace our responsibility to serve.
Enthusiasm: We are enthusiastic, engaged, and committed to working hand in hand, in response to overwhelming need.